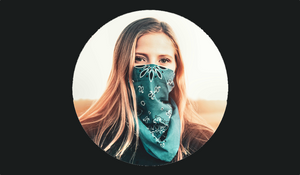 Advocacy
We elevate and amplify the voices within regenerative agriculture by telling true stories of land stewardship both online and on our gear. We aim to inform and inspire everyday people to join the movement and help generate a more resilient future for us all.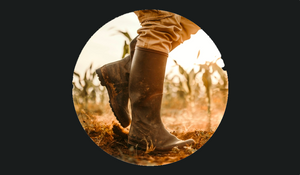 Fundraising
We donate a portion of all sales to non-profit organizations in the regenerative movement. We are not a non-profit, but we don't sell these clothes to make a big one either. We keep what we need to thrive and give the rest to our friends on the front lines. These are the farmers, ranchers, and organizations supporting their work.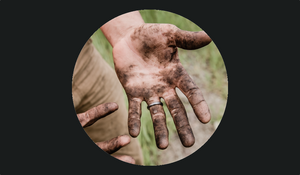 Our Promise
Our gear is never produced with unethical labor nor grown in chemically intensive, degenerative ways. We only offer items that align with the ideals of regenerative agriculture.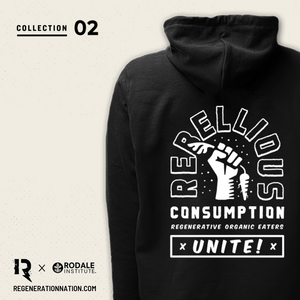 COLLECTION 02
Regeneration Nation raised $360 for the Rodale Institute from the sales of the "Rebellious Consumption Hoodie."
These funds will be used to grow the regenerative organic movement through research, farmer training, and consumer education.
Learn More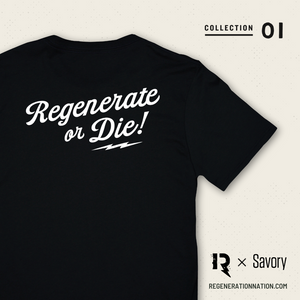 Collection 01
Regeneration Nation raised $850 for the Savory Institute from the sales of the "R.O.D. Soil Tee."
This funding will have a direct impact to help regenerate almost 3,000 acres of grasslands through Savory's work across the globe.
Learn More